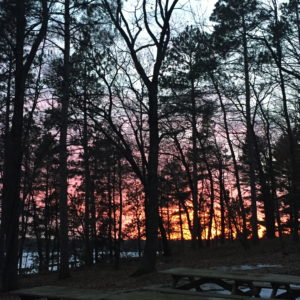 The Harmony Restoration Process is intended to engage conflict as it arises in our community.  It will provide an avenue for mediated resolution, appeals to leadership decisions, and individual or group accountability.  The Harmony Restoration Cell oversees these processes.  The cell is comprised of 2 Weavers and 3 community members.  Calls will go out each year for at-camp harmony priestesses to offer harmony support, and when replacement community members are needed for the cell itself.
Cell Members commit to 2 years of service on the cell and overlap with each other so that there is always historical knowledge preserved.
Up to 6 at-camp harmony support priestesses commit to serving as harmony support for one camp year, but may return for future camps, as desired.
In order to enrich our conflict resolution abilities, Winter Witchcamp offered a workshop on in 2016 in Minneapolis. This workshop included a training in conflict engagement,  offered by a trainer from outside the Winter Witchcamp Community and a separate training, offered by the Cell, in ritual to support harmony. Those who felt called to be at-camp harmony priestesses who were also already registered for camp, as well as other community members attended the workshop.  Online training videos and documents have since been created to provide future training for interested community members.  Please contact the cell if you are interested in seeing the training materials.
The Harmony Restoration Cell and the conflict resolution processes are intended as an ongoing contribution to camp events and culture.
The Harmony Restoration Process(es)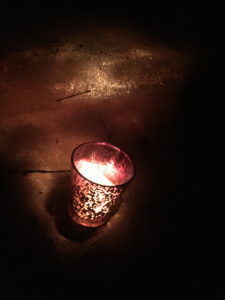 Winter Witchcamp (WWC) has a threefold structure for conflict resolution and accountability at camp. The processes are always overseen by the Harmony Restoration Cell.
Branch 1 –  Harmony Support (Conflict Resolution)
Community members are trained before camp and then are available (in rotation or shifts) at camp to support harmony in times of conflict. Two Harmony Support team priestesses will be available each day at camp. This support includes both conflict engagement and ritual practices.  If needed, an unresolved situation may be brought to the integrity process or balancing processes.
Branch 2 – Balancing Process (Appeals)
A person who has a concern about a leadership decision submits a letter or recording (audio or visual) to the Weavers.  The issue goes to the Cell WWCHarmony@gmail.com, and the WWC Continuity Teacher if needed.  The Cell meets with the person putting in the concern to discuss the issue. The cell then makes a recommendation for action which goes to the Weavers for final approval and then the cell will report back to the concerned person.
Branch 3 –  Integrity Process (Accountability)
A person/group impacted by another's behavior will submit a letter or recording (audio or visual) to the Cell at WWCHarmony@gmail.com. The cell meets to discuss the issue with the person/group who was named in the concern and the person/group naming the concern (if appropriate). The cell will then meet alone to make a recommendation for action which goes to the Weavers for final approval, and then to the person/group named in the concern.
Recommendations for action may include a mediated meeting with the person impacted (if desired by either person, and with consent), a list of actions to be taken by the named person in order to engage with camp in a safe and appropriate manner, a decision to ask the named person to step down from leadership, or a decision to ask the person not to return to camp for a predetermined amount of time.  The last two will be done only in extreme situations, where a person is a danger to themselves or others, or when they will not comply with other requested action.  Any mediation will be conducted by a harmony restorer. The person named is welcome to appeal via the balancing process.
Applying as a Harmony Cell Community Member or Harmony Restorer/Priestess

A call will be put out whenever new Cell members are needed, and after registration for harmony restorers, but you may submit to participate at any time.
Ideally you will have:
An ability to attend a training if you have not been a harmony priestess previously.
An interest in and comfort with working with those in conflict and/or crisis
A level of comfort with utilizing ritual to address conflict in community
The ability to be at Winter Witchcamp that year (for harmony support team member applicants only)
Previous attendance at a Reclaiming Witchcamp
To submit an application:

Please provide the following information and responses to the questions to  WWCHarmony@gmail.com
Name
Email
Phone
Indicate which role (or both) you are interested in.
Harmony Restoration Organizing Cell Member
Harmony Support Team Member – "harmony restorers" (6 needed for each camp)
Please answer these questions…
Have you attended Winter Witchcamp?
Why are you interested in this work?
What is your history with conflict resolution?
Can you give an example of a conflict that you have resolved and, if possible, name techniques that you used?
How do you feel about doing conflict resolution within a magical container?