Can you feel winter's sweet, icy breath blowing out from the Northland? Can you feel the clear sunlight of the land of Sumer warming your bones? Get ready for the kiss, get ready to go deep!
The continuity committee has selected the teaching team for Winter Witchcamp 2018!
Our new venue allows for additional campers. To ensure the best experience for all who attend paths, the continuity committee selected an eight member team.
This is the magic of abundance!
We are honored to have these folks as our teaching team for 2018:
Alex (year 3 continuity teacher), Dawn Isidora (year 1 continuity teacher), Irisanya Moon, Jane Meredith, Jessica Dreamer, Preston Coyote Vargas, Rae Eden, and Yule Danu.
In addition, Eddy has agreed to be a resource teacher for cultural appropriation and decolonization work. Watch for their bios and pictures on the website around July 3rd.
Alex, Dawn, Karin, Danny, Miles, and Harper
2018 Camp Continuity Community
Carey, Miles, Karin, Harper, Copper, and SarahBasil
I have been living in the Upper Mississippi River Valley, on stolen Dakota land, specifically South Minneapolis, since 2008, and I call Winter Witchcamp and UMR Reclaiming (https://upper-mississippi-river-reclaiming.org/) my home communities. My first call into Reclaiming community was through British Reclaiming in 2004. Before then, I had practiced what I would now call eclectic Paganism, including Reclaiming and Feri based magic, while searching for hearth and kin. Having been brought up in Rome, Italy and having spent all my summers and high holidays in Francofonte, Sicily, where my mom hails from, I have always felt close to the Mysterious Ones and their various manifestations. The temples, sacred sites and stories of mainly Roman and Greek deities were part of my daily landscape and whispered promises of other times and places where polytheism was possible, and when gender-bending femininity and queerness were seen as sacred. The Norse mysterious ones and the runes called to me for a long time. It was when I came to Winter Camp in 2005 following Freya's call, that I found meaning and home for that calling. I consider myself a heathen witch, devoted to Queer Spirit, Freya, Proserpina and Isis, and deepening my relationships with Ganesha and Kwan Yin as daily companions, as well as other Mysterious Ones, such as the Bears, the Bees, the Dragons, and the Ass/Donkey clans. I nurture my relationships to ancestors of blood, spirit, craft, and healing, and treasure my descendants of blood, spirit, craft, and healing. I am a trans masculine, genderqueer, Reclaiming Feri and Queer Mysteries initiate, parent, mentor, family therapist, scholar, priestess, immigrant, community organizer and writer, who strives to live an integrated life and has a life-long passion for social justice. My hearth and communities are central to my life and practices, and I feel deeply honored and grateful to be serving as continuity teacher for my beloved WWC community for a second year. I am so looking forward to co-creating the magic of our story, and community, in this time, with all of you, and with Freya and the World Tree!
Dawn Isid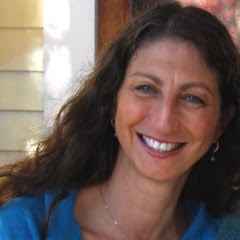 ora
I became involved with the Reclaiming Tradition in the early 80's while still living in my hometown of San Francisco, California. Over the past thirty-plus years, I've been involved with many aspects of my always beloved (and sometimes exasperating) Reclaiming Tradition: community building & teaching, witchcamp organizing and teaching, teacher training and mentorship, as well as roles in tending the greater Web of Reclaiming Tradition such as Witch Camp Council.
In my daily life and practice, I am inspired and guided by the Sacred Elements and profound Mystery that is this daily life.  My practice keeps me aligned and in solid connection with the ecstatic current we know as Life Force. In my professional life, I use the framework of the five sacred Elements to help people discover their soul's unique blueprint; we are such beautiful beings! I hold certification in hypnotherapy, Neuro-Linguistic Programming (NLP) and mediation. I am an initiate of both Reclaiming and Feri Traditions.
A good friend once described me as a "Grounded Mystic" – I really liked that. I have four planets in Capricorn plus my Moon in Virgo and thus can be ridiculously earnest. If you catch me saying something darkly humorous, it invariably means I'm either exhausted or I really trust you (but I'll never tell which).
I am overjoyed and honored to be returning to Winter Witchcamp and look forward to meeting up with you!