---
Weaver Continuity Intention: We are weaving a thriving Winter Witch Camp community: for our past, for our future, and for those who may one day join us. We are grounded and rooted as we do the work of relationship building. We nourish ourselves and we nourish others. We acknowledge that we are holding the potential of what is to come.
---
Danny is a queer Reclaiming witch who lives a sweet life, nestled among cherished family and community, in south Minneapolis. He has attended Winter Witchcamp for a decade and is honored to be in service to its community as a Weaver. He enjoys photography, gardening, beading, making shrines and other beautiful things, traveling, and, importantly, Nia. He is a patron of the arts and numerous social justice organizations. His spiritual life is an endless dance between the domestic and the wild. He loves an ecstatic ritual, a good aspect, singing Broadway-based invocations, and dancing in the snow with his beloveds, seen and unseen.
---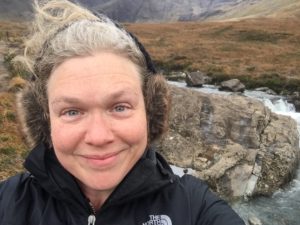 Joey I make my home on lands stolen from Anishinaabeg and Dakota peoples, known in colonizer-speak as Minneapolis, Minnesota. I found Reclaiming in 2003, and have since been learning and teaching across the globe. I am a queer witch-poet who thrives on art and music, with over 30 years of experience in professional theatre and performance.
I work deeply with the Ancestors and Descendants, rooting my activism and magic in justice and love. I want to nurture our capacity to look honestly at the intersections of capitalism, white supremacy, patriarchy, climate change and our collective power for right action. I believe that connection (to self, to other – human and non-human) is vital if we are going to manifest the loving change that is so needed in the world.
My craft is influenced by my Reclaiming initiators, as well as the work of T. Thorn Coyle, and Diana's Grove Mystery School. I tend towards creativity, embodiment, sensuality, mindfulness and humor, and strongly value daily practice, self-awareness, integrity and the potency of kindness.
---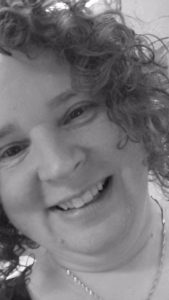 Karin is a queer Reclaiming witch with a strong affinity for bears and mischief. Originally from the Chicago area, with strong connections to Lake Michigan, she now has a budding relationship with the Land of 10,000 Lakes and calls Minneapolis home. She is an artist and reader of runes with a keen devotion to ancestor work. She finds her ancestral roots in Lithuania and Scandinavia, inspiring many of her relationships with Mysterious Ones, including Freya, Sunna, Baba Yaga, Birch, and Bear. Ecstatic ritual and embodied magic are ways in which she honors her spiritual connections. She believes that the hard and scary work of truly caring for the health and well-being of family and self is some of the most significant activism one can perform. Part of this work includes learning to be seen and to let others in to help even when it is terrifying. Reclaiming and Winter Witchcamp have been essential on her life path, offering her many transformative experiences. Being a part of the Weaving Team offers her the opportunity to show her gratitude and be of service to the beloved Winter Witchcamp community that has helped her to radically change her life for the better.
---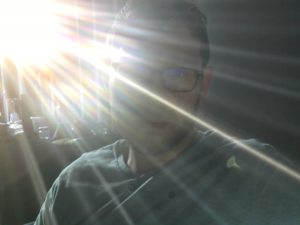 This is Matt's seventh year attending Winter Witchcamp, and he is honored to be continuing a cycle of weaving. He brings experience in facilitation, accounting, cooperative living, and ritual craft to this delicious, challenging, and intensely valuable work.
Matt was raised in the Susquehanna valley and fell in love with Reclaiming near the Detroit river. He currently lives in a temperate rainforest on unceded Chinook land where he sells white collar labor to live in capitalism.
His passions include container gardening, cooperative economics, strenuous physical exercise, and delight-based cooking. As a willworker, he values efficacy and prefers to dare.
You hear him cackle. His beloveds pat your leg and offer up these words: 'he is only ever helping'.
---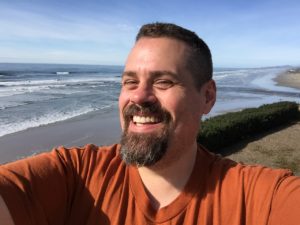 Miles I very much enjoy holding space for the participatory process of making camp happen. A large part of my daily practice is dedicated to chanting and prayer, and I continue working with Qi Gong as a form of personal and energetic development. My facilitation skills have been honed by over 20 years working in the Mankind Project, an international men's organization dedicated to helping men lead lives of emotional awareness, integrity, and service to community. I happily reside in the gorgeous, soggy grandeur of Portland, Oregon. I am delighted and honored to be a Weaver of WWC!
---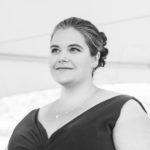 Molly is a queer reclaiming witch who makes her home on the unceded territories of the Lekwungen speaking peoples on Vancouver Island. A longtime BC Witchcamper, Molly first ventured to Winter Witchcamp in 2009 and promptly fell in love with the amazing community. She is thrilled to be stepping into the cycle of supporting camp through weaving.
Molly shares her home with her beloved partner Kate, a strangely wonderful teenager, and a mostly just strange but sometimes wonderful 5lb Pomeranian/Chihuahua. She can often be found baking complicated and/or obscure recipes while drinking too much coffee at odd hours of the day or night.
---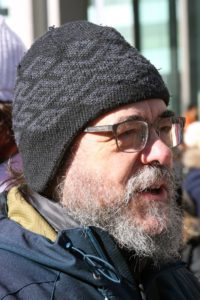 Yarrow has been deeply involved in the Reclaiming tradition since the late 1990s. He tries to answer the invitation to danger, love, and change. He's marched in the streets (and occasionally blocked them), and planned and priestessed rituals, core classes, and Witchcamps. He tries to be a gardener of community, nurturing, sometimes shaping, always learning. Now more than ever he thirsts for a just society, where loving community can grow and blossom. He loves the beauty that struggle can bring. He loves the wisdom of the next mistake. He meddles.
---
Call for new Weavers (we need to fill spots for 2 new Weavers each year)
Camp is organized by a rotating group of people called the Weavers. Each Weaver hold the role for a 3-year term, and these overlap for continuity.
We are looking for two new Weavers each year. All those interested in being an integral part of working this magic, please send us an email with why you're interested, what strengths and experience you would bring to the role, and how you meet the below qualifications. Please email us at WWCregister@gmail.com. The decision is made at Camp and announced at the final ritual on Monday.
In addition to maintaining the finances, structure, and making group decisions about WWC throughout the year, the Weavers hold a number of basic coordination roles. These roles, chosen among the team each year, include: Community Liaison; Treasurer; Teacher Liaison; Teacher and Theme Selection Rep(s); Facilities; Inventory; Fundraising at Camp; Kitchen Liaison; Witchcamp Council Rep; Freya's Bower Liaison; Registrar; Website and Tech. Weavers also hire the Kitchen lead(s) and work with them to select the Hearth/Kitchen team. Weavers fill other positions as needed, and remain connected to WWC spinners throughout the year.
WEAVER DESIRED QUALIFICATIONS
Has attended Winter Witchcamp for at least one year (could be this year or any previous year(s));
Approaches organizing Winter Witchcamp as a joyful obligation;
Is open to integrating magic into organizing work;
Has organizing skills and previous organizing experience;
Works effectively and respectfully in groups;
Is able to compassionately deal with campers' needs;
Works creatively and effectively with people of diverse points of view;
Acts in a professional manner when representing the Weavers and Winter Witchcamp;
Communicates regularly with the other Weavers via email and phone;
Is reliable and follows through on commitments;
Is willing and able to attend 8 or more meetings per year (virtually or in person);
Participates in email discussion in a timely and thoughtful manner;
Is able to make a three year commitment to the position.
We'd also really love to hear if you have any interest or experience with online communication tools like Skype, Zoom, Google hangouts and drive, email groups and social media, and maintaining WordPress websites.
Additional skills to help add strength and diversity to the Weaver team may include but are not limited to: board or management experience, and experience as a Witchcamp teacher or organizer.
CHOOSING NEW WEAVERS
The serving Weaver team is responsible for choosing replacement Weavers;
In evaluating candidates, the Weavers will consider the strengths and weaknesses of the team as a whole and look for candidates who would add balance, diversity, and strength to the team;
The Weavers may contact potential candidates, but this contact is not a guarantee that the position will be given to that person;
The Weavers will seek diverse ways to develop new leaders in the community and will solicit feedback from the community about the job we are doing in that regard;
New Weavers are chosen by consensus of the current Weaving team during the final few days of Camp;
There will be a Weaver Breakfast during Camp on Saturday at 8am where community members can learn more about Weaving and come forward as a candidate, even if they haven't yet sent an email expressing their interest.
The new Weavers will be announced during the closing ritual at Camp (if they didn't attend Camp that year, they may still be selected, and will be called with the news as soon as possible).