See the 2017 Teacher bios and photos here
Hearth of the Water Healer
with horizon & Willow Firefly
Love, connection, presence, justice. Different names of the same magic. We, sacred ones, are made of earth, water, breath and stardust. There are 37.2 trillion cells in our humyn bodies, every single one of them sacred. Every. Single. One. There is none that exists in isolation. We are an ecosystem living within an ecosystem living within an ecosystem. This is the web of life. Breathe into it, feel it, pray to it, sing to it. Feel it sing to you. Isolation is a lie that feeds the overculture of greed and injustice. This is not a polite dismantling of illusion. This is deep, foundational, change-agent magic we are reclaiming.
We open our hearts to the Earth, its Waters, each other, ourselves. We taste the sweetness and the pain of that opening in a vessel of our own creation filled with empathy and compassion. We hold space for the voices of oppression among us and beyond our communities in our diverse world, seeing all such power-over systems as interrelated and inseparable. We ask the Great Mystery how to disentangle the web of injustice; to find the thread that will unravel the whole tapestry of hatred, bigotry and the illusion of separation. We listen. We pray. We imagine. We experiment. We blend science and magic together to open the way through the forces of love and interconnection.
This is a path of deep healing, exploration, motivation, and coming together in new unfolding ways. We will use tools of theatre, poetry, trance, devotion, music, and language to imagine and claim our place in this time. Join us in the magical laboratory of Witchcamp to experiment with new ritual technologies to aid others and ourselves in this era of the Great Turning and the magic of awakening to our interconnection.
Our magic is folk magic and as such we celebrate (and call to!!) the many, beautifully diverse ways you show up in the world. We will practice re-membering empowered wholeness and our magic will reflect the world we are priestessing more fully into being: one where all bodies and abilities are known to be sacred and are honored for the deep wisdom we each carry. In our work together, we will invite you to be present within your body/mind/spirit/heart and will invite you to move at the pace of your body in ways that are best for you. While our path will gather indoors, any opportunities to work outside will be mirrored with opportunities inside. We will invite you to be present with joy and we will resource ourselves for discomfort. Please bring a journal, a chalice or water bottle (water is life), divination tools, sacred object for our path's healing altar, and comfort items to support your body while sitting in path.
The Feast at the Hearth of Justice. Pleasure and Leadership in Community
with Alex and Ember
The way we make the change is the change that we make.
In this time of grief and destruction, we open as fully as we are capable in this moment to all of our senses, becoming more fully aware of our embodiment as a source of strength and leadership. How do we use our anger as a white-hot lens that shines on what is wrong, wrong, wrong… and still say to the world, to our communities, even to those who we do not yet know as allies, and to ourselves: Come to the feast. Here lives Justice.
How do we host pleasure and connection, even as we dine with fear, grief, loss and rage?
In this path, inspired by the magic of Freya, the endurance of Yggdrasil and the wisdom of Starhawk's strategy for change in The Fifth Sacred Thing, we will explore what it means to be hosts to a feast at the hearth of justice. In devotion to Freya, we will call on pleasure and fierce embodiment as the source and expression of our leadership. In surrender to Yggdrasil's mystery, we will call on what the trees know about interconnectedness and catastrophic loss and yet feel, still, the ecstasy of the sun on their leaves. In service to the wisdom of life's web, we will face the lie that shame and suffering are the doors to justice. We will explore what it is to hold anger and compassion, to be full of pain and able to invite pleasure. We will cast out these shadows even as we refuse to numb ourselves. We will use our magic and our craft, the stars above and the earth below and branches and roots between to build in ourselves a new pattern, one that invites the world that we will, as we say and spell and live: We are hosts. Justice lives here. Come, feast.
All bodies of all abilities are welcome to take this path. When we move, will move with the awareness that breathing is also movement, and that each one of us can decide what movement feels comfortable for their body in that moment. We will invite people to be as present as possible in their bodies, and to pay attention to their physical, emotional and spiritual needs. We will meet indoors throughout path. If there is an invitation to be outdoors, it will be optional, and there will be the opportunity to do equivalent work indoors. Please bring whatever helps you feel comfortable when sitting for long periods of time. People are encouraged to take care of themselves on this path both physically and emotionally, while also being willing to move towards their edges. Please bring a journal or tablet to write/draw and a divination tool of your choice, if you have one. We will likely provide a couple of handouts. If you would like to have these handouts in advance as an electronic document or audio file, please contact Alex at 
alex.iantaffi@gmail.com
 by
February 1st
.
An Integrated Life:
Walking in Mystery, While Singing the Songs of Everyday Magic
with Dawn & Donald:
Two Queer Sisters Daring to Live Lives
Fully Awake, Aware, and Alive!
We are fully integrated beings of flesh and blood, spirit and wonder, living vital lives under sun and moon, star and sky. Our bodies are not merely vessels for our souls. Our lives are not merely vessels for our spirits  Our communities are not merely vessels for a religion or a tradition.
We have noticed that we are physical beings, children of planet Earth and that our lives and those of our communities are formed of soil, wind, water, and flame made manifest, infused with wisdom, spirit, intelligence, and mystery. The words 'magical' and 'mundane' frame a false dichotomy. All of these ingredients are inseparable in every living creature. Musing upon these notions, we might well ask ourselves: What is it like to live life as a fully conscious human being, celebrating ourselves as magnificent creative creatures, as primal apes, and as splendid primates born of this sacred living planet Eartha?
Let us practice, as integrated beings, such key sacred skills as walking-with, eating-with, singing-with, dancing-with, and standing-with these living earthy mysteries (our kith and kin) while breathing in the deep magics of the multiverse hidden in a sweeping broom, a steaming tea kettle, a challenging conversation, and an attentive ear. Let us move in the world as fully integrated beings: 'Witches who are dreaming the Dream, Witches who are doing the Work, Witches delighting in living our Lives.'
Let us practice the learnable arts of accessing our cores, that sense of self that goes beyond an identity solely formed and informed by cultural expectations and societal demands. There are practical skills that enable one to live solidly grounded with an expanded awareness from which we can honestly, openly, and clearly connect with our kith and kin – be they mysterious ones or ancestors, siblings or feres, the living or the dead, human or otherwise. Let us hone some of these arts and skills together.
Let us explore the lives of the Wild Siblings, the Hedgewitches and Hedge-Riders who chose to wander undetected wherever they will, choosing to live quietly, unnoticed as they courageously and skillfully nurture the possibilities of compassionate change. Yet, we have noticed that these same wild witches' grounded presence profoundly affects all of the worlds they chose to move through as they go about their day to day lives.
Listen… Do you hear her? Freyja, herself, is beseeching us to step into a fully integrated way of life that seamlessly melds the mystical with every other aspect of our lives. Do you sense her rhythms already vibrating under your feet?
Shall we dance together under the next Deep Winter's waning moon? Do you smell the scent sent out from the heart of Yggdrasil to lure us into wakefulness? Can you taste its sweet honey infusing us with a luscious understanding of the everyday?
Shall we come together and drink the healing teas of compassionate understanding as we remember, recreate, and re-imagine lives lived shamelessly awake, aware and alive?
We are coming to our path work at WWC 2017 with an assumption that we will be working with each other as adults whom we can depend upon to take care of themselves and who are choosing to actively commit to supporting and nurturing the other members of this adventure. Our path is open to all who are willing to approach this work with open hearts and clear minds. We invite folks to join these explorations fully awake, aware, and willing to choose to walk in integrity and honor. Let us dare to journey together as companions and comrades while we continue to scrutinize the edges and the hubs of compassionate change in a multiverse of uncertainty, blessing, and challenge.
Our path will be primarily indoors. When path ventures outside to directly commune with the winds, waters, trees, and our other kin who primarily dwell outside of buildings, there can always be an indoor option.  We anticipate a fair amount of sitting intermingled with lesser degrees of standing and/or moving about. Bring relaxing comfortable clothing. Be ready to add and/or subtract layers, depending on where we are and the temps in which we find ourselves remembering the extremes of winter weather in which we may find ourselves. Also, please bring something with which to journal, a favorite tea and a jar of honey to share, a favorite vessel to drink from, a set of runes and/or tarot cards, and a time piece (We prefer that you use a small clock or watch. But if you must use a cellphone or tablet, we ask that it be set on airplane mode throughout class time).
With all of this in mind – we again welcome all who come to this path with an assumption that we will be working with each other as adults whom we can depend upon to take care of themselves and who are choosing to actively commit to supporting and nurturing the other members of this adventure.
Come, let us sing;
Opening our hearts, our homes, and our hands,
To the Powers of Compassionate Change,
Daring to name the Pleasures of Waltzing
Wildly through a Healing Land!
We are weeds taking root,
We are weeds taking root,
We are weeds taking root deep in the cracks,
Deep in the realms,
Deep in the rhythms,
Of Possibility!
If you suspect that you are sensing Freyja's rhythms already vibrating under your feet, let us know. We have handouts which will help prepare folks to fully engage with this Winter Witchcamp adventure. Dawn: dawnisidora@comcast.net Donald: iowariver@mac.com
Exciting news from the 2017 Bower team!
This year we have expanded our Bower team and our Bower offerings! Traditionally, we have two bower priestesses who serve overlapping three year terms for continuity. Matt is our current priestess, and Colleen will join as the second. Additionally, we are excited to announce that we've added Karin and Theresa as bower apprentices and Jacin and Bird as bower support people. We are excited about the arc of work that our team will bring to the juicy magic of camp. Former bower priestesses and all community members are welcome to join our magic! In addition to many of the bower offerings you have come to know and love, we are excited to also be offering a BOWER PATH with the teaching team of Eddy and Colleen!
This path will happen during path time at camp and will be limited to eight participants on a first come first serve basis–YOU MUST PRE-REGISTER via the link attached.
UPDATE on 11/29/16: This path is now full. Thank you to those of you who pre-registered!
Here is the path description:
Sacred Sexuality : Embodied Magic with Eddy and Colleen
Listen, do you hear the thrum of life beneath the blanket of snow, the pulse of iron beneath your skin? Does winter's kiss draw you down deep, reminding you that we exchange the kiss of life with every breath we take? Join us in Freya's Bower as we celebrate sacred sexuality, magic, ecstasy, embodiment, and our individual sacred "Yes."
With Freya as our guide and the World Tree as our map, we explore our edges, using pentacles, ritual, trance, movement, music, storytelling, spellwork, and embodied magic. Acknowledging our desires, celebrating our own primal life-force energy, moving into the mysteries and beyond the binary, we embrace ourselves, the elements, and the earth as lover.
We dare to claim ourselves as sexual beings with sacred bodies and sacred boundaries. Knowing we are our own authority rooted in community, we choose love.  We dare to expand our understanding and celebrate sex. In the time of the Great Turning, we believe honoring sex, life, and love is a radical act. We are conscious co-creators of the multiverse, and we choose life and sex as revolutionary tools. We welcome a myriad of unique forms of ecstatic expression, including yours. Please join us.
Link for registration here:   https://docs.google.com/forms/d/e/1FAIpQLSd-9O0ssgn4HOzePBQKuNUzfSm6HprNRlT6cT6SWkhPNU3tDQ/viewform
Teacher Bios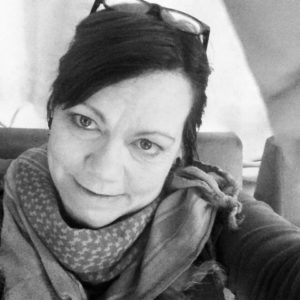 Colleen:
I care about art, justice, hope, radical inclusion, queer identities, sacred sexuality, revolution through sustainable community building, and healing our relationships with sex and death. I am a theology geek with an MDiv degree focusing on religious leadership, paganism, justice, and art. I believe in the power of being a witch. I want to live fully in my body, experience my birthright to ecstasy, and stay rooted in (and engaged with) the things that matter to me. I call myself an activist and work in many ways toward justice and liberation. Part of being rooted in activism on the streets means knowing and claiming my own power, history (both hopeful and problematic), and privilege. To claim my power as a witch, I claim my body, I claim my life, and I claim my sacred boundaries. Sometimes I need more space and time to really explore what that feels and looks like.
I have facilitated camper led paths at Winter Witchcamp, was a facilitator of an Elements of Magic through the lens of Justice at Spiralheart in 2016, and I am a student teacher in the Upper Mississippi River Reclaiming community. I have been claimed by Freya since the early days of Winter Witchcamp (my home camp). I am excited to bring my whole self to this work.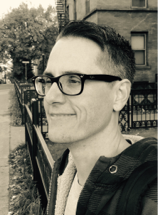 Eddy:
I am a queer witch, storyteller, radical parent, poet-priestess. For as long as I can remember I have been a writer, spinning lines like a web to hold myself together, to find a thread of connection with those around me. Today, I meditate with my eyes wide open, practice the sacred spell of showing up, and still believe that words can change the world. My witchy roots now span multiple decades, winding through countless meetings, magical actions, woods, waterfalls, and webs. Over the years, I've priestessed, organized, co-facilitated various public rituals, activist trainings, witchcamp paths and workshops. And still, I love the magic of becoming community – the moments where people really behold each other – deeply listen – and hear ourselves echoing in each unique voice. I make magic and poetry as an embodied prayer to the universe that we as a species wake up, connect, heal, re-member, and love.